---
Super Chatpal
CONVERT WEB VISITORS INTO BUYERS
Automatic selling Machine to sell 24/7
+
Customer Service for your business 24/7
---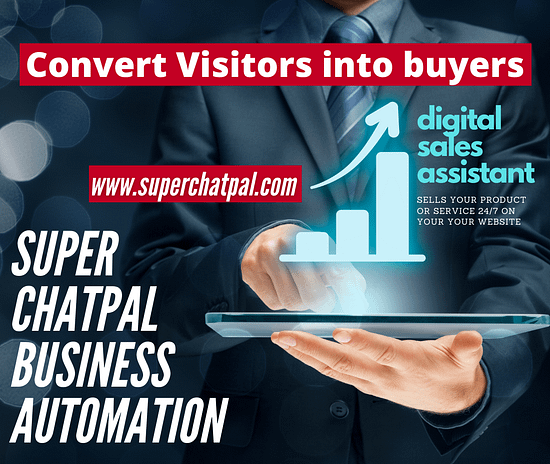 How Super Chatpal increases Revenue?
Super Chatpal  can boost your business revenue by two main ways:
Better lead qualification – Super Chatpal follow the preset questionnaire to convert your website visitors into potential prospects. Once they qualify, they are directed to the sales team for nurturing.
Better lead nurturing – The qualified leads are nurtured thereafter based on their customer journey. In the e-commerce business, Super Chatpal engages the customers by giving personalized recommendations, combo offers, or discount coupons to improve sales conversions
---
---

CHOOSE THE PERFECT PLAN
With versatile nature of Super Chatpal, we offer a variety of plan to suit your business need.  We can help you choosing the plan. Just pop a message in the contact us box. We have standard plans and also customised plan depending on your need.
SET UP FEE £4,200 Waived during PROMOTION
Get in Touch!
Contact Rajeev via rajeevgupta20111@gmail.com or
on 01924 666266